Alex Arco
Neighbours – Created by Reg Watson
Neighbours (1985-), Australian TV Series
---
Trapped in a room as an aggressive man advances on her – Piper experiences every woman's worst nightmare in Neighbours this week.
When Piper (Mavournee Hazel) disappears, her friend and family rally to find the troubled teen. But will they be too late to save her from being assaulted?
In a separate incident a heartbroken Piper has a meltdown over a chair Tyler (Travis Burns) owned.
She's overwhelmed with grief when she discovers Aaron (Matt Wilson) and Mark (Scott McGregor) donated it to a trash-and-treasure sale.
As fans know, Piper and Tyler broke up when he was sent to prison for murder.
"Piper is very unstable at the moment," Mavournee, 21, tells TV WEEK. She feels no-one understands what she's going through or the pain she's feeling."
Poor Piper feels she's lost her identify.
"She doesn't know who she is anymore," Mavournee explains. "For so long she's been defined by her relationship with Tyler."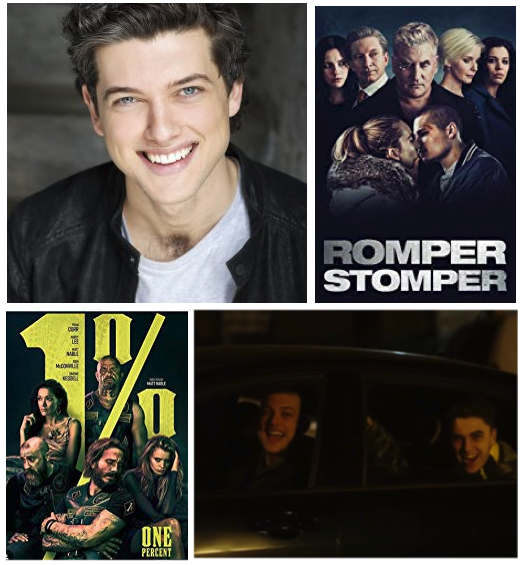 Alex so appeared on the Feature Films: Romper Stomper and 1%.
Check out his IMDB
Just how she finds herself alone with a stranger is further proof that Piper isn't in her right mind. Finding some solace in books, Piper becomes obsessed with a mystery person who is underlining passages in books at the local exchange.
"The passages resonate with her," Mavournee says. "It's like she's found a kindred spirit – someone who understands her."
At the exchange, Piper sees a guy dropping off one of her favourite books. She flicks through it and, to her joy, sees it contains underlined passages.
Convinced it's her mystery underliner, Piper follows the guy to The Shed. There, she learns that the man's name is Lockie (Alexander Arco) and that he works at Back Lane Bar.
Piper heads to the bar to talk books with the man she believes is her mystery underliner. Lockie, however, sees things differently. He thinks the reason she's there is to hook up with him.
"With her tunnel vision, she can't see how her actions are taken out of context," Mavournee explains.
Piper protests as a now angry Lockie locks the door. He slithers closer to her as he reveals that he knows why she's here – and she's going to get it.
"It all happens so fast," Mavournee says of the terrifying situation. "It goes from locking the door, to him being in her personal space very quickly."
Meanwhile, Terese (Rebekah Elmaloglou) is horrified when Elly (Jodi Anasta) and Xanthe (Lilly Van der Meer) tell her they can't find Piper.
Will Piper escape Lockie's clutches before it's too late?