Youth Workshops & Classes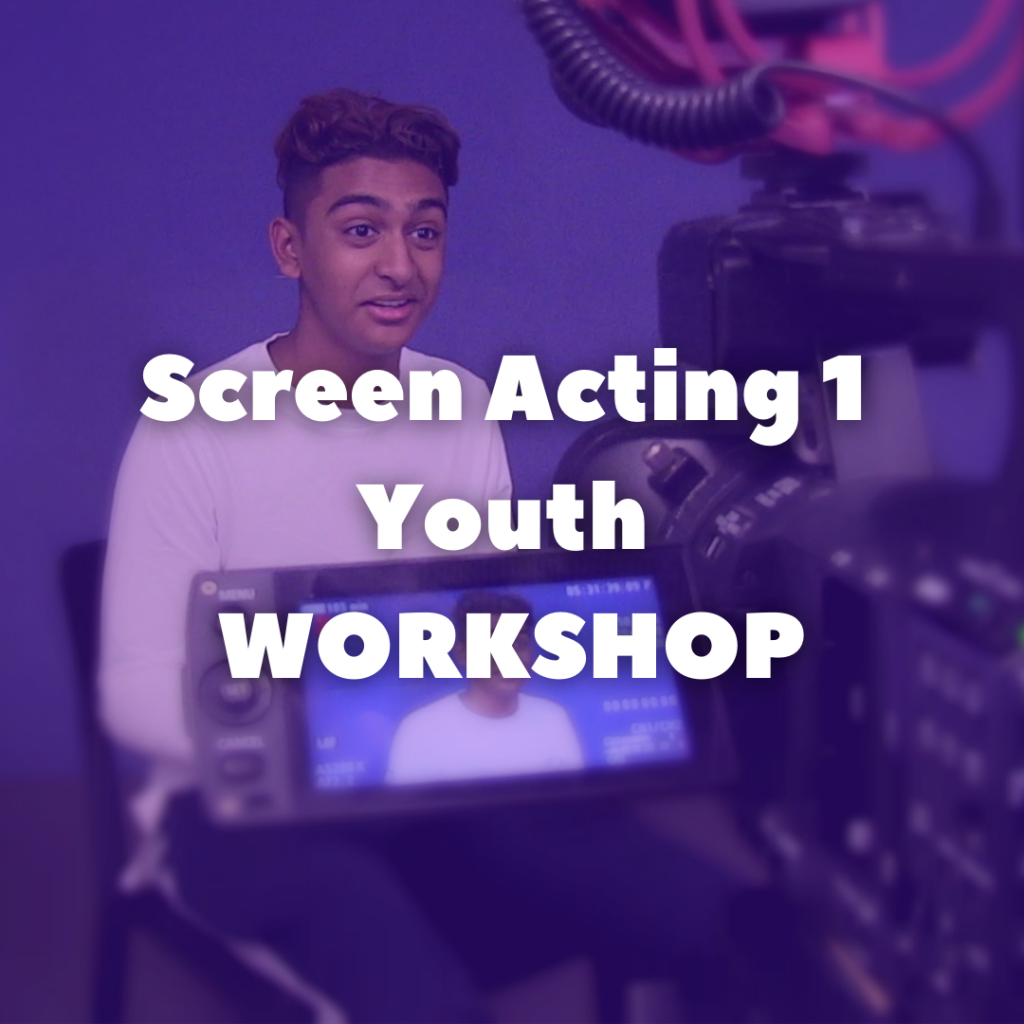 Screen Acting 1 Youth Workshop
We invite students with little or no acting experience to enrol in the Screen Acting 1 Youth Workshop. Joing us for 4 days of jam-packed fun, creating new friendships and building confidence. The workshop allows us to get to know each student's individual abilities and make sure they will integrate comfortably and confidently into weekly classes.
During the workshop, actors will cover:
– Team building through improvisation
– Self-taping techniques for professional taping
– Screen Acting techniques for Film & TV
– Audition techniques for stage and screen
– Voice & Accent introduction
– Q&A with film and TV actors who have trained at the studio!
Parents and Guardians are invited to a showcase performance on the last day.
On completion of the workshop, you will receive an invitation to weekly classes.
Price: $595, 4 days
Click enrol for upcoming dates.
Stage & Screen Classes
Our weekly Stage & Screen classes cover essential skills and techniques for the young, budding actor. What sets our classes apart is the emphasis on developing strong skills for stage and screen, preparing students for an industry where versatility is crucial.
As with all of our classes, we strive to nurture the individual performer and the ensemble cast member. No term is ever the same, which is why some of our students have attended lessons for over 10 years. Class curriculum is always varied, challenging and fun!
Price $395 for 10 weeks.
Voice & Accent Classes
Each term you will develop and maintain a Standard American accent, as it's the most crucial for international auditions.
For versatility actors also experiment with new accents, including (but not limited to) Standard British, Southern American, Irish, Russian, Cockney, French, and German.
We use scripted scenes as well as improvisation to teach a convincing conversational accent.
Price $395 for 10 weeks.
Frequently Asked Questions
Click Here for FAQs
Q: Why do we mix the age-groups in our workshop?
A: Not all exercises are mixed. Students receive individual attention and are split into smaller groups for scene work. We also encourage students of different ages to work together for exercises like improvisation, as it's more fun! On-set for film and TV or in theatre productions, the cast is frequently mixed-ages. This workshop is appropriate for students aged 9-17 years old.
Q: Are weekly classes mixed-ages?
A: We cater to each student's individual needs and recommend classes with students of the same age and ability.
Q: How many students per workshop/class?
A: There is a maximum of 14 students per teacher for each workshop/class.
Q: How do I book into weekly classes?
A: After completing the workshop we email you booking links to our weekly classes. There are usually 2-3 options for each age group.
You can check-out our timetable below. We do not publish these booking links on the website as not all classes are suitable for everyone – this is just a guide.
Q: How do I get an agent?
A: The best way to get on the books with an agent is through training and experience. The Ali Roberts Studio is not an agency, although we do notify our currently enrolled students when suitable audition opportunities arise.
Timetable
See our timetable below as a guide; days/times are recommended on an individual basis and not all classes are suitable for everyone.
Weekly classes are open to students who have completed the Stage & Screen Workshop and/or the Voice & Accent Workshop.